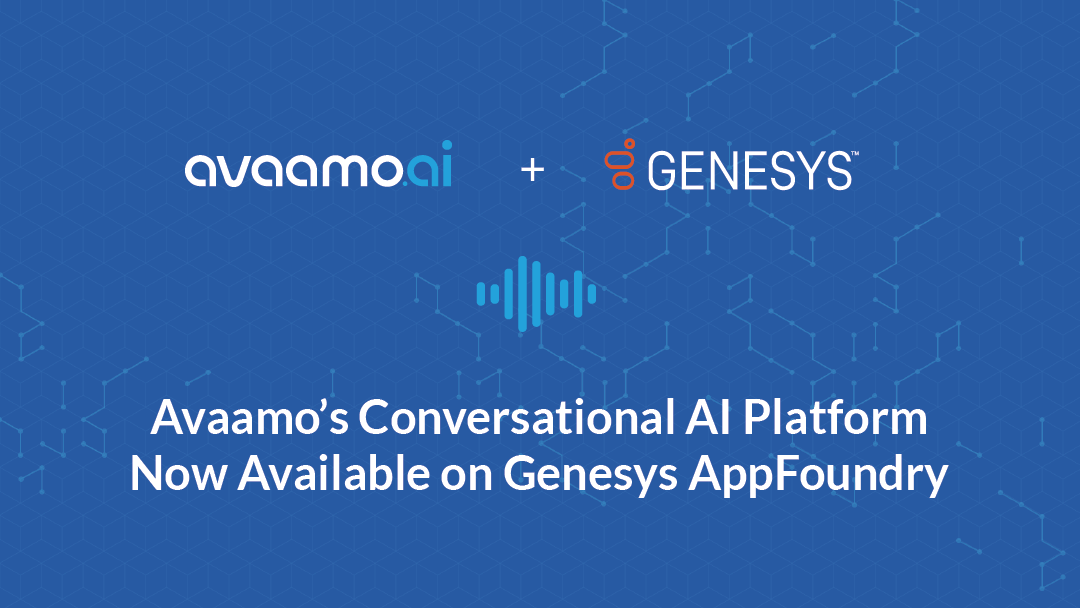 15 Sep

How Avaamo partnership allows Genesys customers to seamlessly deploy contact center automation
We have deepened our partnership with Genesys which allows Genesys customers to rapidly deploy Avaamo's Conversational AI solutions, and execute inbound and outbound automation at scale to deliver Zero Call Waiting™ and drive superior customer engagement.
---
In my previous post, I talked about the fact that contact centers are at crossroads and need  technologies that enhance self-service engagement and Net Promoter Score while decreasing contact center costs. These end-objectives have accelerated focus and adoption of contact center AI solutions as well as cloud-based contact center infrastructure solutions.
With Avaamo coming together with Genesys, clients will have a better experience through the ease of connectivity and interoperability. Further, the pre-integration with Genesys provides clients option to customize and deliver a highly differentiated AI infused experience based on their needs.
Avaamo + Genesys Integration Architecture
 
To learn more about the Avaamo Genesys partnership, visit https://avaamo.ai/genesys/.