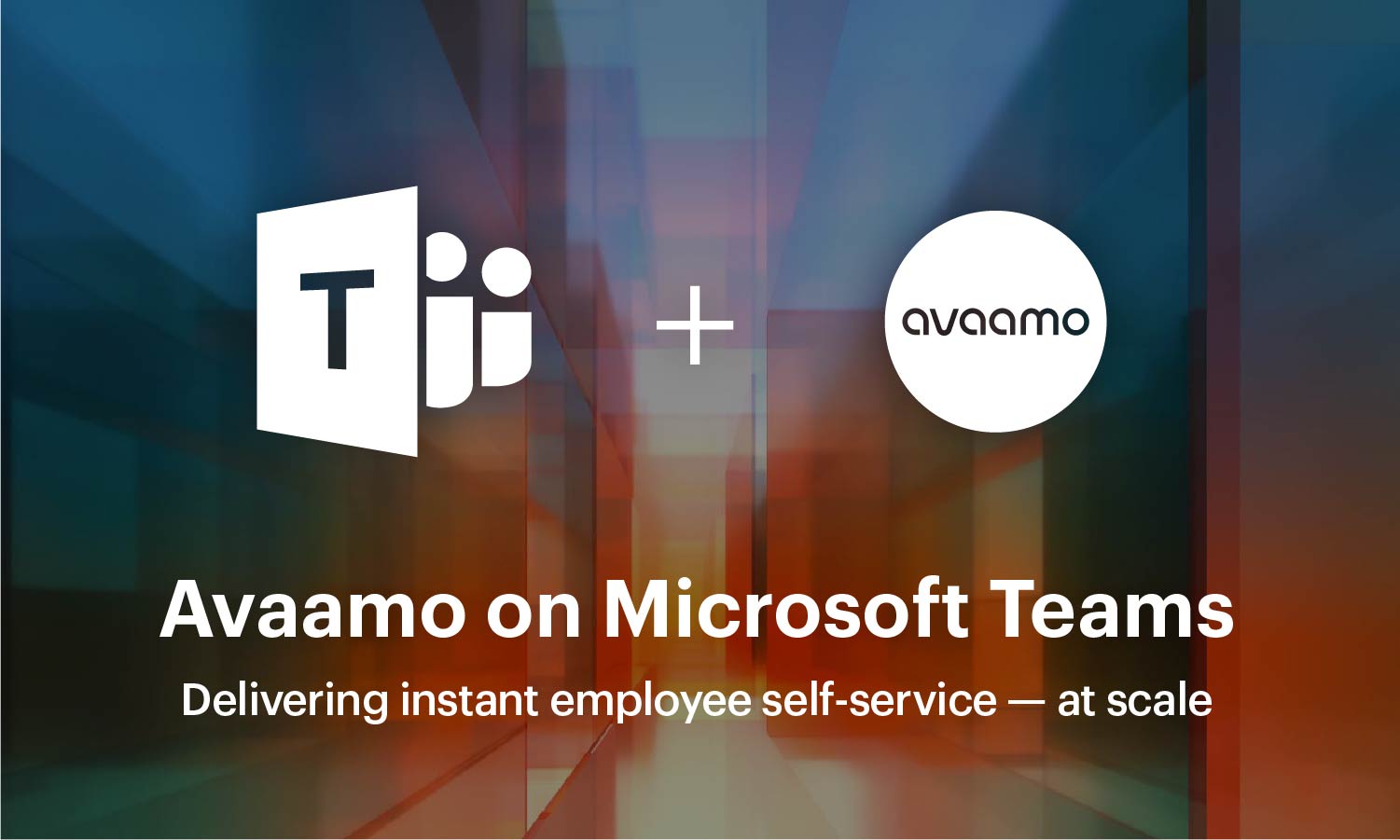 18 Oct

Avaamo on Microsoft Teams
With 500 thousand users in 20+ countries already using Avaamo conversational AI solutions with Microsoft Teams, we are happy to announce the formalization of the partnership with MSFT Teams. Avaamo's virtual assistants are now available on Microsoft AppSource.
Users can simply lookup and add the Avaamo assistant in Microsoft Teams Apps – just ask a question or request in natural language and get your issue resolved instantly. With this release in the Microsoft AppSource, Avaamo is making its virtual assistants available to all Microsoft Teams users.
Supporting the move to Remote work
Microsoft Teams connects employees regardless of their physical location and enhances hybrid work in a single user interface. As a result, the shift to working from home has rendered Teams more critical to enterprise collaboration — shifting interactions that used to happen naturally in the hallway to remote work environments.
However, most companies have yet to implement a self-service approach; whether it's employees emailing the help desk,  laboriously filling a support ticket, or even adding health care, support teams must read through thousands of support requests before assigning them for proper resolution. The support teams email back and forth with the submitter, often passing the issue off to other groups along the way. It's a process that takes days, sometimes weeks, to conclude.
Using Avaamo for Auto Resolution
Using advanced natural language understanding and AI technologies, Avaamo auto-resolves 40% or more of your employee's requests (before they ever become a ticket). Our pre-built domain-based workflows, domain-based natural language understanding, and out-of-the-box integrations to Systems or Record is collectively called an
"

Avaamo Skill"

.  Avaamo's patented Natural language Understanding and Machine learning technologies can execute this auto resolution seamlessly without human intervention.
The numbers Don't Lie, Using Avaamo to enhance Service desk:


Avaamo is currently triaging 8.8M+ tickets without human intervention at dozens of large enterprises, while our machine learning models continue to improve with every conversation.
Using Avaamo to auto resolve IT issues in Teams:

Using Avaamo to resolve HR issues in Teams: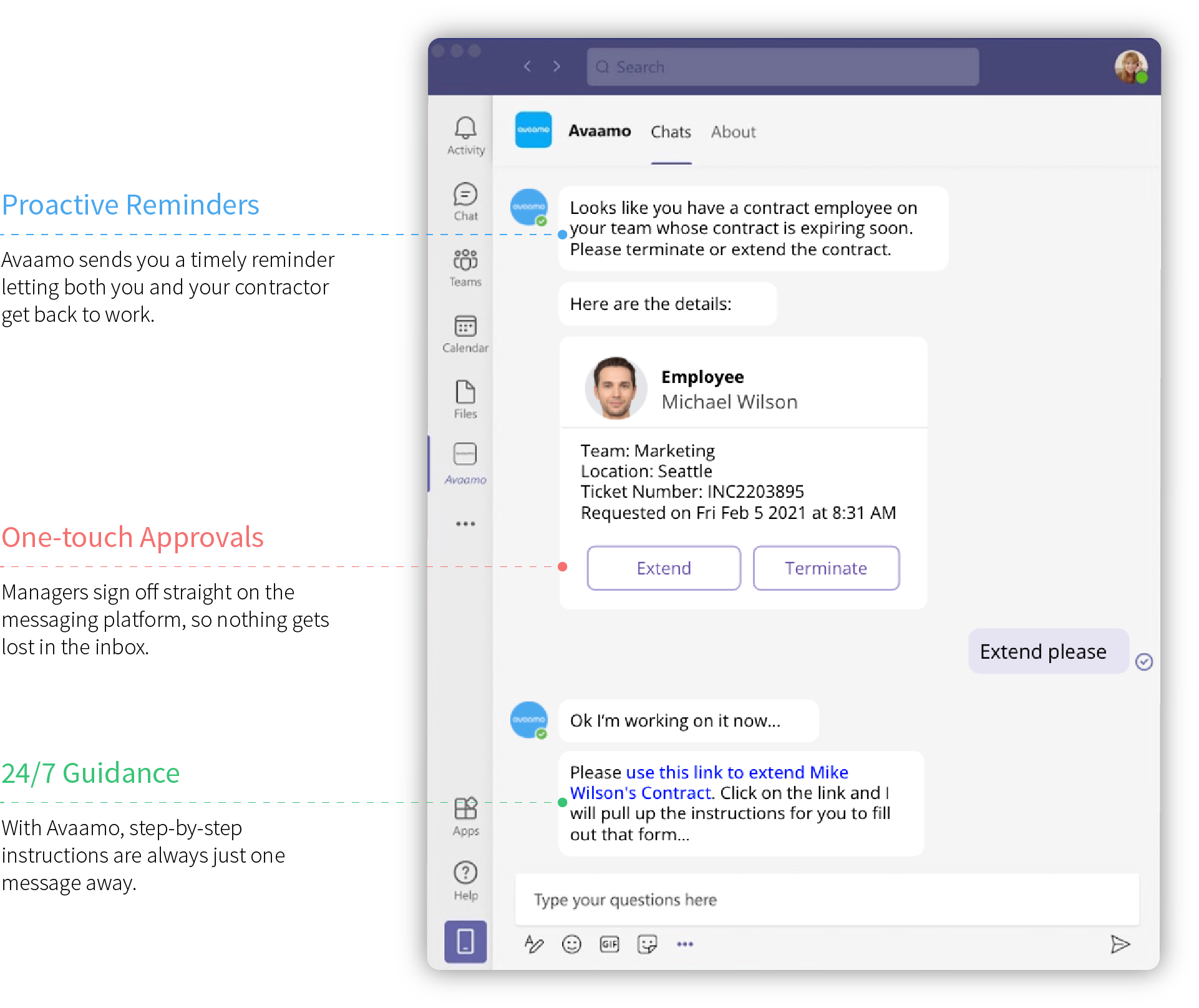 The future of employee support is here
As companies embrace the shift to working from home, Teams has become pivotal to workflows across departments and across industries, allowing employees to maintain their productivity and their connections on a unified platform. Avaamo simply turns days of back-and-forths in emails into seconds of painless conversation on Teams with Avaamo AI getting the job done faster,  reducing button clicking and freeing support teams for higher value tasks and savings in time, frustration, and costs.
Watch Avaamo in action on Teams
Watch Avaamo's AI resolving ITSM use cases in teams: