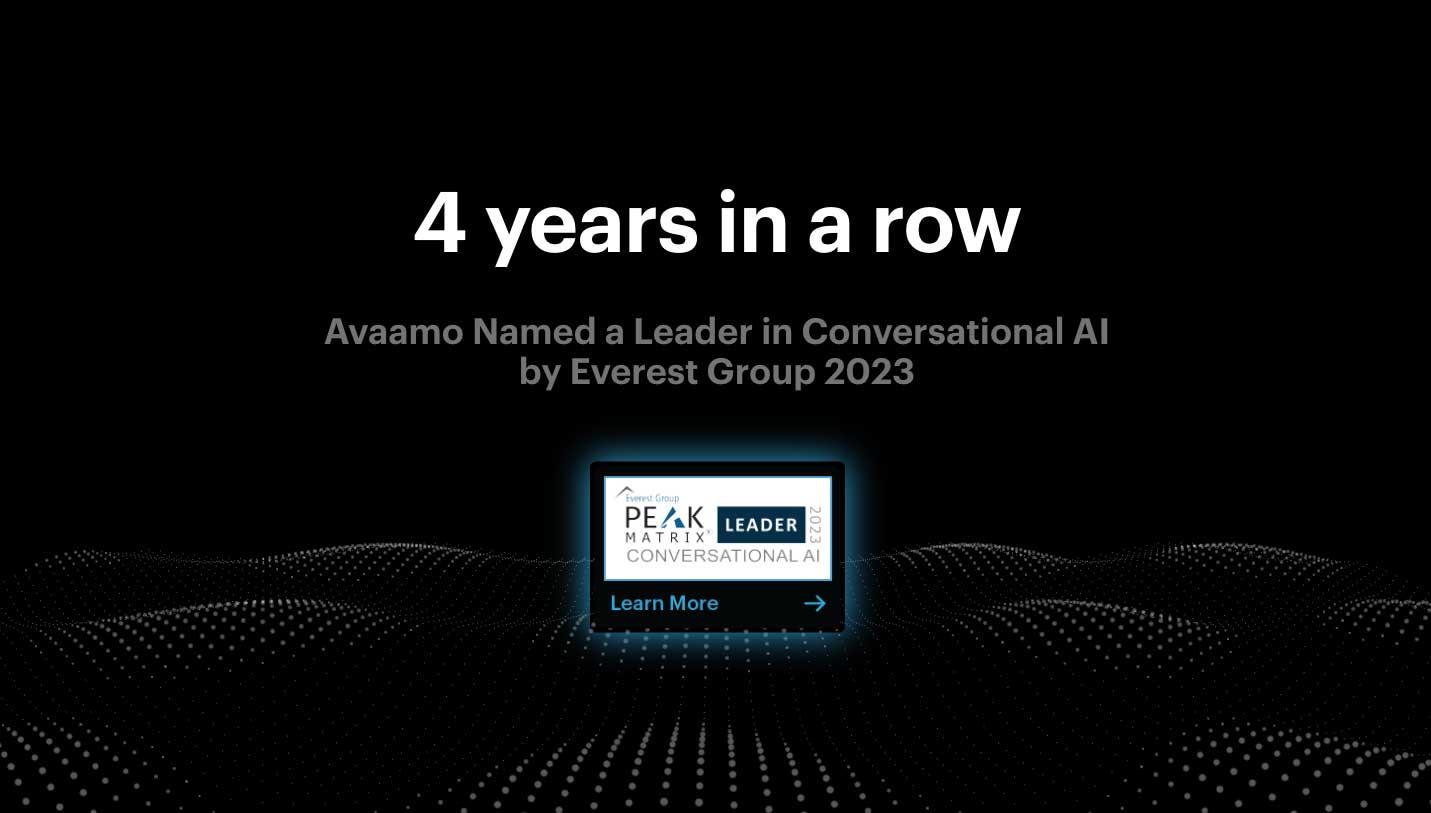 13 Nov

Avaamo named a leader in Everest Group PEAK Matrix® assessment for Conversational AI Products 2023
Four consecutive years as Leader…
The Avaamo team is thrilled to announce that we have been named a Leader in Everest Group's PEAK Matrix® Assessment for Conversational AI products 2023 for the fourth year in a row. The exceptional scores we achieved in generative AI features and support for multimodal and multilingual interactions capabilities are a testament to our unwavering customer focus and relentless commitment to delivering continuous innovation in Conversational AI.
Avaamo's GenAI integration brings robust features, including content filtration, auto-dialog generation, and support for multi-modal and multi-lingual interactions. This, combined with its dynamic dialog management, AI voice customization, and enterprise-level context management capabilities, as well as experience in serving multiple industries, have established Avaamo as a Leader in Everest Group's Conversational AI PEAK Matrix®Assessment for 2023.

– Vaibhav Bansal, Vice President at Everest Group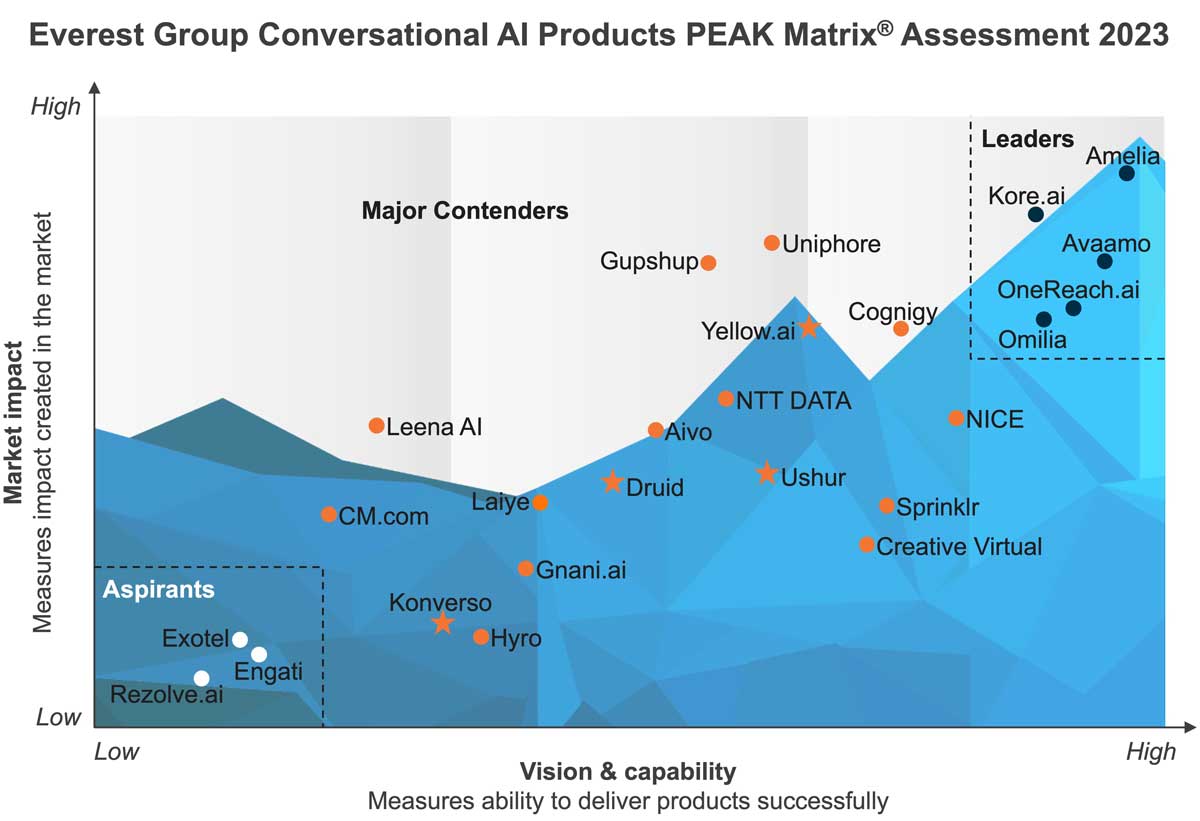 2023: The year of Innovation:
Over the course of the last year the team has been heads-down building out some of the key enhancements in the platform that made us stand out compared to the competition:
Bringing Generative AI to the Enterprise
Avaamo's platform incorporates essential Generative components that are fundamental to building enterprise grade LLM applications. These include a firewall designed to eliminate hallucinations, streamline content filtration, and enhance audit processes. The platform also features modules for providing precise and summarized responses, as well as for auto-composing and auto-generating dialogs.
Live Agent for MyChart
A live agent solution that supports your patients in MyChart – bringing together Electronic Health Records (EHR) and contact centers to provide better patient experiences and lower costs.
https://avaamo.ai/live-agent-for-mychart/
Live Agent for HR
Give the best service to your employees with out-of-the-box live agent integration into MS-Teams, Slack, existing employee portals, and more.
https://avaamo.ai/live-agent-for-hr/
Giving brands their own voice
Avaamo's voice offerings empower clients to customize voice types, transcending robotic IVR voices and enhancing the overall user experience.
With each objective annual assessment, Avaamo leaps forward with the vision and capability to deliver value to our customer base.
Get the report:
Read through all the key areas where Avaamo stands out in the crowded conversational AI space: