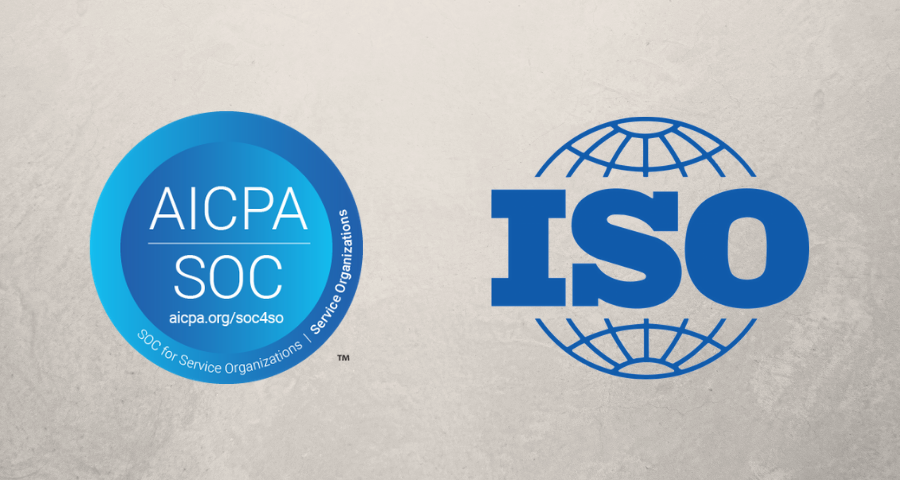 27 Jun

Announcing SOC 2 and ISO 27001 Compliance
Innovative conversational AI technology won't do you much good if you can't trust it. That's why Avaamo has undergone rigorous requirements to become SOC 2 Type II and ISO 27001 compliant. We are committed to delivering the highest level of security to our customers and providing the assurance that your data is managed with accredited safeguards and procedures in place.
What is SOC 2 Type II?
SOC 2 Type II is a compliance framework developed by the AICPA (The American Institute of Certified Public Accountants) for service providers that store customer data in the cloud. The purpose of a SOC 2 Type II audit is to measure how well a company conforms to strict security and privacy standards.
What is ISO 27001?
ISO 27001 is an international standard that outlines best practices for establishing, implementing, maintaining, and improving an organization's ISMS (Information Security Management System).
Becoming SOC 2 and ISO 20071 compliant
To receive SOC 2 Type II attestation and ISO 27001 certification, Avaamo was audited over a 4-month period by independent firm Barr Advisory, a consulting agency that specializes in security and compliance for technology and cloud service providers.
The auditor's report details key components of Avaamo's conversational AI system, the control activities relevant to the security, confidentiality, privacy, and availability of our system, and the testing and evaluation of our operating effectiveness. The report asserts that Avaamo conforms to both SOC 2 Type II and ISO 27001 standards.
"We are pleased to deliver SOC 2 and ISO 27001 compliance as part of our end-to-end conversational AI platform," states Madhav Vodnala, VP of Engineering at Avaamo. "For enterprises looking to build business-critical automations that involve confidential data, it's crucial to select a vendor that meets these standards."
Avaamo's continued commitment to security
Information security is a major concern for all organizations, especially when key business processes and customer data are handled by third-party entities.
Avaamo will continue to maintain strict controls to protect the interests of your organization and the privacy of your end users. We continuously monitor and test our systems, and provide measures to authenticate and authorize users, to ensure 99.9% availability of our platform.
To download a copy of Avaamo's SOC 3 report, click here.