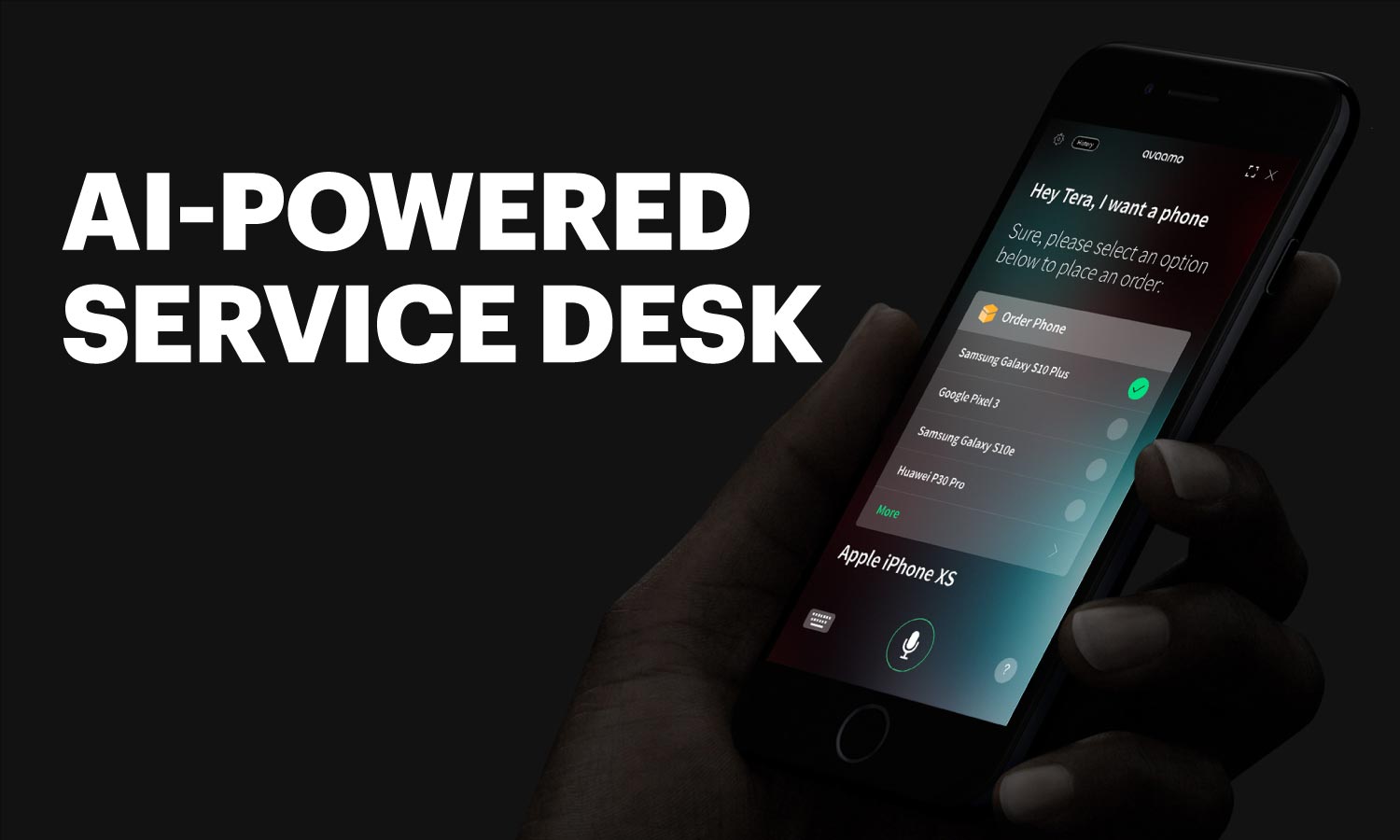 20 Feb

The AI-Powered Service Desk Will Transform Your Business In More Ways Than You Think
Every single day, CIOs across the world face a common predicament – how do they improve their service desk offerings without having to eat into the IT budget, and make sure that day-to-day operations run smoothly at the same time?
IT leadership teams are right to be worried. As more millennials and Gen Z employees enter the workplace, the pressure on the service desk to perform is higher than ever. Over 25% of millennials expect to get a response within the first 10 minutes of contacting a helpdesk, according to Desk.com. This generation of employees is used to getting its information on its fingertips in a click or two and has little patience for inefficiencies in the workplace. Service desks are woefully behind the times, costing the company hours of productivity and efficiency, and yet, support functions are coming under more and more pressure to deliver results and manage complexity, despite having to cut costs alongside.
Conversational AI can solve this problem by automating various IT workflows, enabling the service desk to meet and exceed employees' expectations, and bringing the beleaguered IT department into the 21st century. In fact, we are already seeing the move toward this direction — according to Forrester, automation is set to eliminate 20% of all service desk interactions in 2020.
Solving for the employee experience
Using artificial intelligence to streamline processes can increase workplace productivity by over 40%, according to Accenture. While using artificial intelligence to transform a business end-to-end may seem like a challenging goal, the simple steps undertaken to get there are actually quite easy to implement. For instance, more than 60% of service requests or queries raised can be resolved by the service desk at first contact through an intelligent virtual agent. By automating L1 tickets such as user provisioning, password resets, event log monitoring and so on, companies can provide employees with instant access to resolve their own queries. This, in turn, results in improved overall response time, decreased employee downtime, and higher employee satisfaction.
Solving for the service desk agent experience
The average service desk spends over 68% of its budget on staffing costs and only about 10% on technology, according to a MetricNet survey. A common misconception associated with implementing conversational AI for service desk is that it might reduce the need for support staff. The truth, however, is that it frees up agents' time for more enriching, higher value tasks, and also reduces agent turnover – which was as high as 40% in 2018, according to HDI. Agents can sometimes find themselves overwhelmed by a barrage of similar tickets in situations such as a network outage, which often results in a sudden spike in the number of tickets raised. Such incidents can be equally frustrating for both employees as well as service desk agents. By allowing the virtual agent to absorb the pressure of resolving these basic, repetitive issues, the organization is able to optimize their human agents' time, ultimately contributing significantly to the organization's bottom-line.
Business transformation with conversational AI
Not only does the conversational AI agent boost organizational output, it also adds supplementary revenue from improved worker productivity and employee/agent retention. Once viewed as a cost center, the service desk is now turning into a competitive advantage thanks to conversational AI. In a recent BCG report, 85% of the executives surveyed agreed that AI would allow their companies to obtain or sustain a competitive advantage. Automation and AI-powered decision making enable companies to boost profitability by an average of 38% thanks to optimized workflows as well improved employee engagement. Automating basic tasks enables the IT department to pivot strategically towards developing new and innovative solutions for the business.
Write to sales@avaamo.com to find out how your organization can hire an AI-powered virtual agent for your service desk.